You're driving down the highway when suddenly a rock hits the windshield. Now the car has an obvious crack on the glass. So, how do you know if you need the windshield repaired or replaced?
There are many factors to determine this, including type, size, depth, and location of damage. Either option is affordable and may be covered by auto insurance. Let's take a look at the benefits of both.
Windshield Repair
Minor windshield damage, such as a chip, is fixable with minimal distortion to the glass. A windshield repair is typically quick, improves the clarity of the windshield, and reduces the visibility of damage while smoothing the surface of the glass.
Over time a minor crack could turn into a major problem. If a crack spreads, replacing the entire windshield may be necessary.
Why Windshield Repair
Damage is smaller than 6 inches
Damage doesn't obstruct driver's sight
Location of damage is not on the edge of the windshield
Restores appearance of car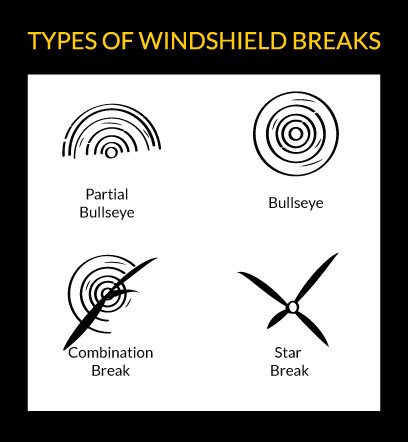 Windshield Replacement
If the car has major windshield damage, it most likely needs a new windshield. At Auto Glass & Tint Shop, we use glass that is made to the same specifications as the original manufacturer or equivalent quality glass that is indistinguishable from the original.
Windshield replacement is often a preferred choice because it strengthens the structure of the car while keeping you safe from environmental or accidental damage. According to the Auto Glass Safety Council, in a front-end collision, the windshield provides up to 45% of the structural integrity of the cabin of the vehicle and in a rollover accident, up to 60%.
Why Windshield Replacement
Damage is larger is than 6 inches
Damage obstructs driver's sight
Multiple chips or cracks
Keeps you safe and secure
Restores integrity & structure of car
Need Your Windshield Repaired or Replaced? Contact Auto Glass & Tint Shop
For an affordable, quality windshield repair or replacement by Auto Glass & Tint Shop, schedule an appointment today. We have a comfortable waiting area and free Wi-Fi for our clients. Contact us at (913) 491-8468 to get a free quote.