Devoted to the Automotive Industry
Owners Nick and Kay Baldi have devoted their lives to the automotive industry. As such, Auto Glass & Tint Shop is a leading resource for auto glass repair and replacement, glass calibration, window tint, paint protection film and custom decaling.
Car lovers from all over the metro have been coming to us for over 25 years for their auto glass needs. And our reputation for superior service is evident in the generations of families we have served.
As a company, we have more than 140 years of experience, and we are constantly improving to deliver the best care and quality service. Each year our technicians undergo factory-training and certifications to make this a reality.
There are many steps that go into proper auto glass repair and replacement, and we ensure that the job is done right either doing the work in our professional shop or at your location. Give us a call, and from your first phone conversation you'll know that the level of value and pride you have for your car matches the level of service we deliver.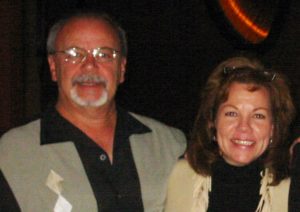 Certified warranty work on premium, luxury brands
"I am so happy that I chose Auto Glass & Tint to replace my windshield! There service was professional, friendly, and overall QUALITY SERVICE!!! They know what their doing, and even was able to replace my windshield glass with the manufactured original glass for my 2020 Mercedes Benz CLA. I would definitely recommend them for any type of windshield repairs or replacement. My car was ready in a few hours, I'm glad I chose them!"
"If you want an awesome tint job this is the place to go. They did a top notch job on my 2013 Silverado. They are by far the best in the business!"
"The folks at Auto Glass & Tint Shop came highly recommended. I have used them for both glass work and tint work and they have provided wonderful and timely service."
"Very keen on ensuring that I had just the right product to meet my needs and reviewed everything with me prior to final installation so that I knew exactly what I was getting. I was so impressed with their professionalism and application technique."
"The staff is timely and helpful, their quality is unsurpassed, and they will go above and beyond to make sure you are satisfied with any service they offer. If you're looking for a superior company, look no further than Auto Glass & Tint!"
"This is a company that strives to take care of their customers from the get go! They will be honest and upfront and always handle things professionally and respectfully"
A little about KC Window Film
At Auto Glass & Tint Shop, we specialize in all things glass for your car. This experience and knowledge bleeds over into our company, KC Window Film, where we specialize in window tint for your commercial or residential windows. Click the button below to learn about these services and how several of the benefits that come from superior glass can benefit your home or business, too.